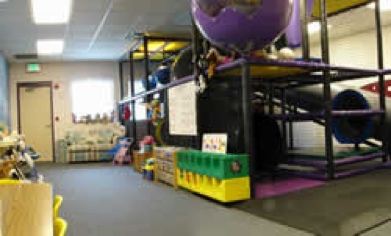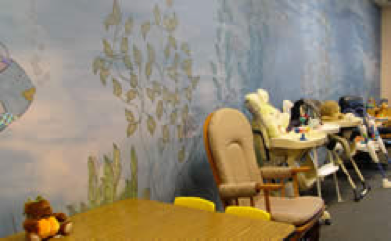 Our Childcare Services, located in the main building, supports family members which children ages 16 weeks (4 months) to 5 years old.
Parents must remain on the premises at all times while their child is in the program.
Parents are responsible for feeding and toileting before drop-off.
Childcare is limited up to a maximum of two hours daily.
The Childcare will be closed on days when the JCC is closed, and the JCC reserves the right to close the program for special events.
Children will not be accepted if showing signs of illness or running a temperature.
We are a NUT FREE zone
There is NO charge for Childcare Services provided a reservation is made as follows:
 In order to ensure we have the appropriate staff on hand, reservations must be made no more than two days in advance by calling 332-0565 ext. 4469. Appointments will begin at the time of reservation, and not the time of arrival.
Arrivals 30 minutes passed set appointment will be cancelled.
Appointments not canceled in advance will be charged $5.00 fee, per child.

Members without a reservation will be charged $5.00 per child. Walk-ins will only be accepted if space is available.
For the welfare and safety of your children, all policies will be fully enforced.
Monday–Thursday
8 am–12 noon
4 pm–8 pm
Friday, Saturday & Sunday
8 am–12 noon
Please call (505) 332-0565 ext. 4469 to make an appointment.