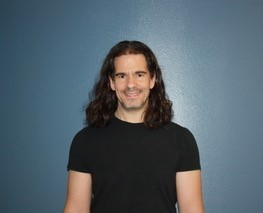 Group Fitness Instructor
Dave Landis, (aka Lando) relocated to his home town of Albuquerque, in February of 2014, after living in LA for nearly 19 years. A graduate of NYU's prestigious 4 year film and television production program, Lando is a self-motivated entrepreneur who has been running his own businesses since 2001 and also moved his latest venture, Rebel Luxe, a rock & roll inspired and oriented lifestyle company, to Albuquerque.
Along with running his own businesses, Lando, a certified group fitness and personal trainer, taught for a major fitness company based in Southern California, from 2010 up until his relocation to Albuquerque. While teaching for this company, he focused on Bootcamp and Kickboxing classes. A strong proponent for correct form, Lando helped his class participants garner an understanding of proper weight lifting and fighting forms, in addition to assisting them with their own fitness goals.
Lando has participated in a number of 5 and 10K races, run the San Diego Rock N Roll Marathon and competed in an all natural body building competition, where he took 2nd place in his division.