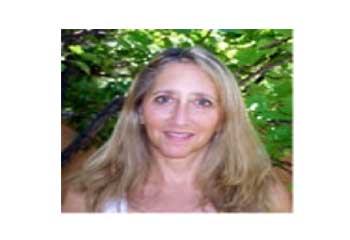 Yoga/Group Fitness Instructor
Mindy brings over 35 years of teaching experience in group fitness and yoga and is certified as an Exercise Physiologist, Yoga instructor, Group Fitness Instructor, Personal Trainer, and Pilates Instructor. She emphasizes proper alignment to reduce injury and has the ability to explain postures and exercises in a way that the student easily understands.
Mindy has been a guest yoga presenter at the yearly ACSM Health & Fitness Summit, presented at the Austin Yoga Festival, presented at the Nomadic Yoga Festival, blogs for ACSM, and has been featured in many print and online publications both locally and nationally.
Working as a Certified Personal Trainer for over 25 years Mindy has learned how to incorporate individual attention in a group setting providing classes that work for every "body". She has taught at various resorts in the Caribbean and Mexico, has traveled the world for pleasure, and enjoys hiking in her free time.