Our TotSpot childcare services, located next door to the group fitness studio in our main building,
support JCC member families with children ages 4 months through 5 years old.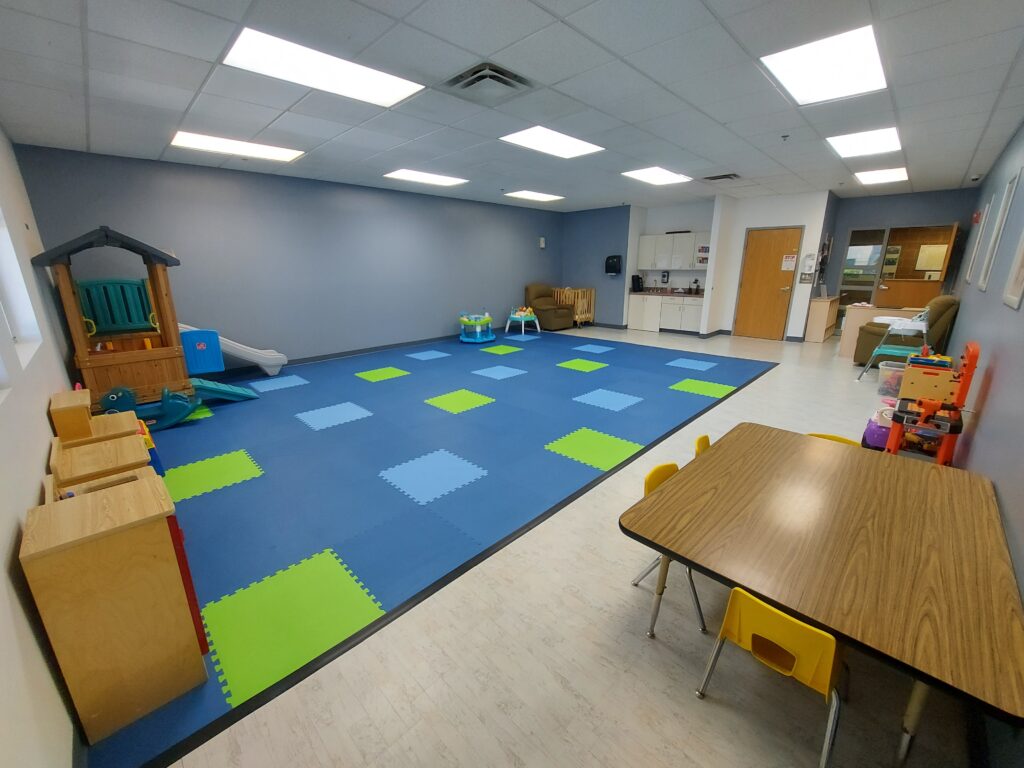 Policies and Guidelines
Childcare services are free to JCC members with a family membership. A RESERVATION IS REQUIRED and can be made up to 48 hours in advance. No more than two reservations per child can be input into the reservation system.
For safety purposes please adhere to the following:
TotSpot is intended for children 4 months to 5 years. NO EXCEPTIONS.

Parents must remain on the JCC premises at all times while their child is in childcare.

Maximum stay is 1.5 hours.

Usage after 1.5 hours will be charged $10.00 at the five-minute mark to the credit card on file.

No-shows will be charged $10.00 to the credit card on file.

Walk-in fee is $5 if space allows.

Children will not be accepted if they are running a fever or show signs of illness.

No outside toys or technology.

No snacks (Infant bottles and water bottles are OK.)

Bullying, hitting, or biting is not tolerated in TotSpot and may result in suspension of childcare privileges.

Children must be signed in by a parent or guardian. If a different parent or guardian is picking up the child, please inform the staff member on duty.

Children must be active members associated with a guardian's membership in order to utilize our childcare services.

Children under 12 are not allowed in group fitness, on the fitness floor or the track at any time and should always remain with TotSpot staff while in childcare.
For the welfare and safety of your children, all policies will be fully enforced.
There is no charge for childcare services provided that a reservation is made as follows:
In order to ensure we have the appropriate staff on hand, reservations must be made through our online reservation site.

In our system, infants are classified as children ages 4 months through 1 year old. Toddlers are classified as children ages 1 through 5 years.

Arrivals 30 minutes past set appointment time will be cancelled.

Appointments not cancelled in advance will be charged a fee of $10 per child.

Members without a reservation can pay a walk-in fee of $5.00 per child. Walk-ins will only be accepted if space is available.
TotSpot Hours of Operation
Monday through Sunday: 8am – Noon
Monday through Thursday: 4pm – 8pm