Judith Jenya | Memories Do Not Burn: A Memoir
Tuesday, September 26th at 7pm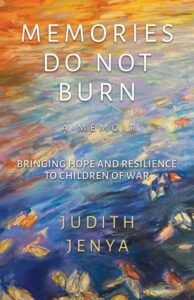 Dodging a bullet in besieged Sarajevo and consoling a troubled teen survivor of wartime rape are among the incidents recounted in Jenya's inspiring memoir. She is the recipient of many awards for her groundbreaking work on peace and healing, including being nominated for the Nobel Peace Prize. Her quest to bring Tikkun Olam, repair of the world, to the youngest victims of war in Northern Ireland, Croatia, Bosnia and Serbia is recounted with humor, compassion and poignancy.
Lauren Belfer | Ashton Hall: A Novel
Sunday, October 15th at 3pm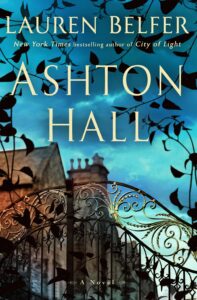 ONE OF THE BEST BOOKS OF THE YEAR: The New York Times | An American woman and her son unearth the buried secrets and past lives of an English manor house in this masterful and riveting novel from New York Times bestselling author Lauren Belfer. Rich with passion, strength, and ferocity across the ages, Ashton Hall is a novel that reveals how the most profound hauntings are within ourselves.
Aaron Hamburger | Hotel Cuba: A Novel
Tuesday, October 24th at 7pm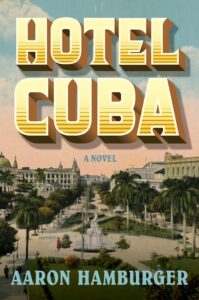 From the award-winning author of The View from Stalin's Head, a stunning novel about two sheltered Russian Jewish sisters, desperate to get to America to make a new life, who find themselves trapped in the sultry, hedonistic world of 1920s Havana. A heartbreaking, epic family story, Hotel Cuba explores the profound courage of two women displaced from their home in Russia, who strive to create a new future in an enticing and dangerous world far different from anything they have ever known.
Sylvie Bigar | Cassoulet Confessions: Food, France, Family and the Stew that Saved My Soul
Wednesday, October 11th at 11am (Luncheon)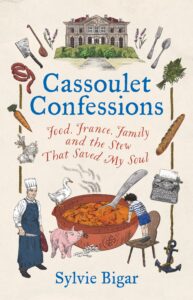 Cassoulet Confessions is an enthralling memoir by award-winning food and travel writer Sylvie Bigar that reveals how a simple journalistic assignment sparked a culinary obsession and transcended into a quest for identity. Set in the stunning southern French countryside, this honest and poignant memoir conveys hunger for authentic food and a universal hunger for home. Sylvie's poetic prose immerses us in her story: we smell the simmering aromas of French kitchens, empathize with her family dilemmas, and experience her internal struggle to understand and ultimately accept herself.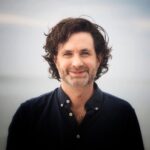 Scott Hershovitz | Nasty, Brutish and Short: Adventures in Philosophy with Kids
Wednesday, October 18th at 7pm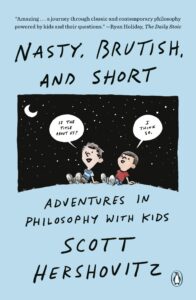 Some of the best philosophers in the world gather in surprising places—preschools and playgrounds. They debate questions about metaphysics and morality, even though they've never heard the words and perhaps can't even tie their shoes. They're kids. And as Scott Hershovitz shows in this delightful debut, they're astoundingly good philosophers. Hershovitz challenges us to become better, more discerning thinkers and recapture some of the wonder kids have at the world.
Nina Simon | Mother-Daughter Murder Night
Thursday, October 26th at 7pm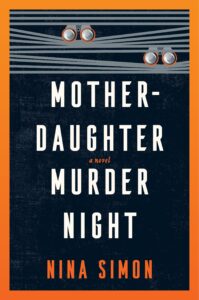 Nothing brings a family together like a murder next door! A fun, fresh, and twisty debut whodunnit about a grandmother-mother-daughter trio who come together as amateur sleuths to solve a murder in their coastal California town. A lively and tender story of family that Simon deftly transforms into an edge-of-your-seat murder mystery… One part The Maid and one part family drama, Mother-Daughter Murder Night is a resounding and impressive triumph.