The JCC of Greater Albuquerque
The Ronald Gardenswartz Jewish Community Center of Greater Albuquerque (JCC) is part of your extended family, your home away from home—providing programs and services for all ages and stages in life. Within our walls or around the world, our members gather together to meet, play, learn, celebrate, and be part of the Community. Everyone, regardless of age or religious affiliation, is welcome.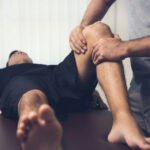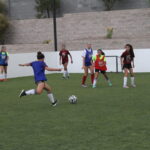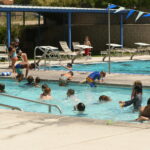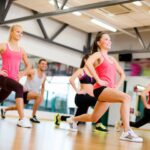 About Us
The purpose of the Jewish Community Center of Greater Albuquerque, Inc.
Value Statements: 
We will complete our mission by creating community and a sense of inclusion, maintaining the highest standards for consumer satisfaction, providing the opportunities for healthy lifestyles, educational opportunities, social events and programming, while having a strong focus on Jewish culture.
With the Jewish concept of Tikkun Olam (to repair the world) in mind, the JCC will ensure a sense of community is fostered through dialog and outreach with the greater Albuquerque, non-Jewish and Jewish communities; and by providing a safe, welcoming and family friendly environment within the walls of the JCC.
Who We Are and What We Do
The Ronald Gardenswartz Jewish Community Center serves as a focal point for all those who seek a Jewish experience. The Center will provide a unique opportunity for individuals to come together to express, enhance and strengthen their Jewish identity and to participate in a variety of social, cultural, recreational and educational programs and services.
The Ronald Gardenswartz Jewish Community Center
Fosters Jewish identity
Builds and strengthens a sense of Jewish community
Reaches out to all Jews—intermarried, nonaffiliated, and affiliated
Contributes to Jewish Survival
Supports and enhances existing Jewish organizations, congregations and institutions.
The JCC is a Place Where
Families and individuals are assured that their precious leisure or learning time will be well spent in a welcoming, Jewish environment
A state-of-the-art fitness and wellness facility provides the added bonus of a social experience
Children and youth, teens and their families receive quality educational, cultural and social enrichment while learning what it means to be a part of the Jewish Community
Active seniors pursue a wellness of both mind and body in a home away from home
Anyone new to the community or new to the country will feel a sense of extended family when they walk through the door
This generation can build a future for generations to come
Fun Activities at JCC Albuquerque