Jewish Care Program
The Jewish Care Program (JCP) is dedicated to the well-being of our most vulnerable community members, moving them from isolation to connection.
Serving New Mexico's Jewish Community
JCP is a program of the JCC of Greater Albuquerque
If you or someone you know is in need of JCP's services, please contact:
| | |
| --- | --- |
| Jen Dennis, Director | Rabbi Art Flicker, Community Chaplain |
| 505-348-4443 | (505) 400-7966 |
| [email protected] | |
Jewish Care Program Senior Adult Services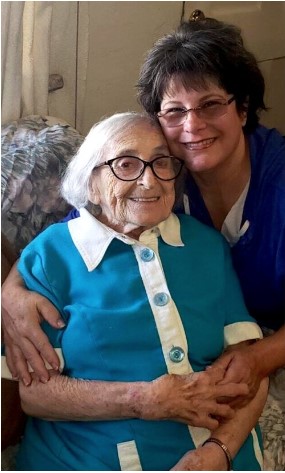 Senior Outreach Services
JCP enhances the lives of seniors and helps older adults by providing comprehensive support to them and their loved ones. We conduct home visits as appropriate, facilitate access to supportive services, and help maintain a connection with the Jewish community for those who are isolated.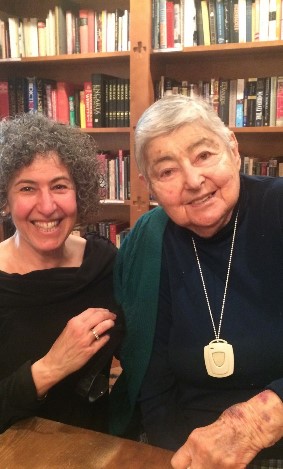 Holocaust Survivor Care
Consistent with our community's obligation to provide Holocaust survivors in the Albuquerque metropolitan area New Mexico with a caring support system, JCP provides a dedicated case worker to assist Holocaust survivors with coordination of care and services within the community, advocate for restitution funds from Germany, and actively seek to improve an individual's quality of life. With funding from the Claims Conference, we hold regular social gatherings, called Café Europa, for Holocaust survivors to connect.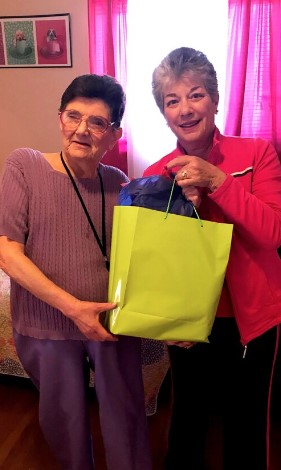 Holiday Outreach Baskets
In an effort to extend our outreach to Jewish seniors, JCP brings baskets for Passover, Rosh Hashanah, and Chanukah to isolated seniors and Holocaust survivors. With funding from the Jewish Community Foundation of New Mexico and in partnership with local synagogues and community volunteers, we put together and deliver baskets to dozens of Jewish seniors all around the state of New Mexico.
Visits to Jewish Seniors
JCP staff and volunteers visit Jewish seniors living in facilities and in their homes. These visits bring joy and regular connection.
Information & Assistance
| | |
| --- | --- |
| Resources | Emergency Assistance |
| JCP fields requests to provide information, connect families and individuals in need to local social service organizations for support on a variety of issues such as senior housing, care-giving, religious life, transportation, health and medical, and housing and food assistance. | With funds from the Jewish Community Foundation of New Mexico and many generous donors, JCP provides allocations to Jewish individuals and families in various crisis situations including utilities, rental, and burial assistance. |
Emotional & Spiritual Support
Support Groups
| | |
| --- | --- |
| Grief & Loss Support Groups | Community Chaplain |
| Grief is a natural process that can often be eased through sharing with others who have experienced the loss of a loved one. The Jewish Care Program offers several support groups to meet people where they are at in their grief. Group participation requires preregistration. For more information, please call 505-348-4443. | The Community Chaplain delivers pastoral care to unaffiliated individuals and families in the community and aims to ensure that religious and spiritual needs are met. |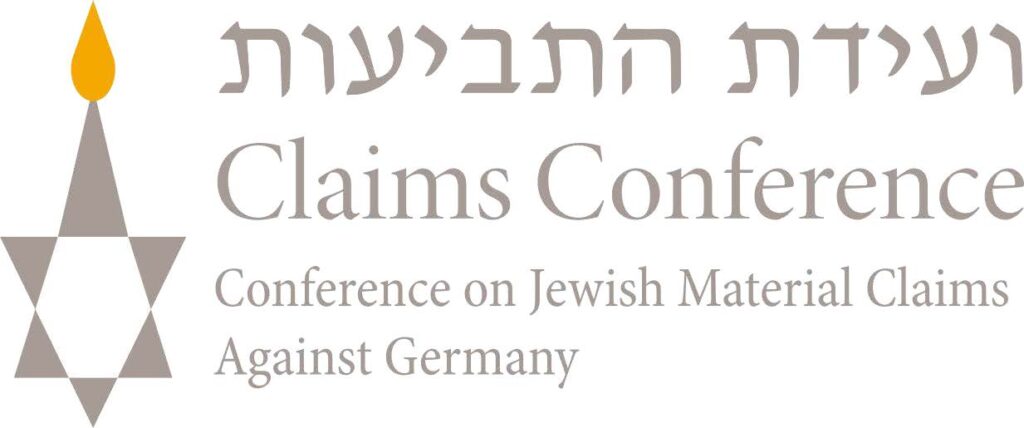 Socialization ("Café Europa") programs for Nazi victims have been supported by a grant from the Conference on Jewish Material Claims Against Germany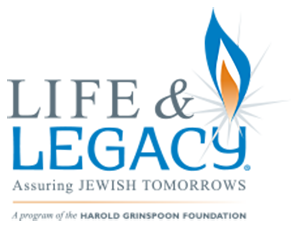 LIFE & LEGACY (L&L) enables donors to fulfill their philanthropic goals while strengthening our Jewish community, now and in the future. Please consider meeting with one of our wonderful L&L Team members to see if leaving an after-lifetime endowment gift feels right for you.
To donate online, click the button below and under "Campaign" select "JCC Jewish Care Program"
Or send a check to:
Jewish Community Center of Greater Albuquerque c/o JCP
Attn: Emily Fox
5520 Wyoming Blvd. NE,
Albuquerque, NM 87109
Indicate JCP in the memo field
The JCP team thanks you for your contribution.