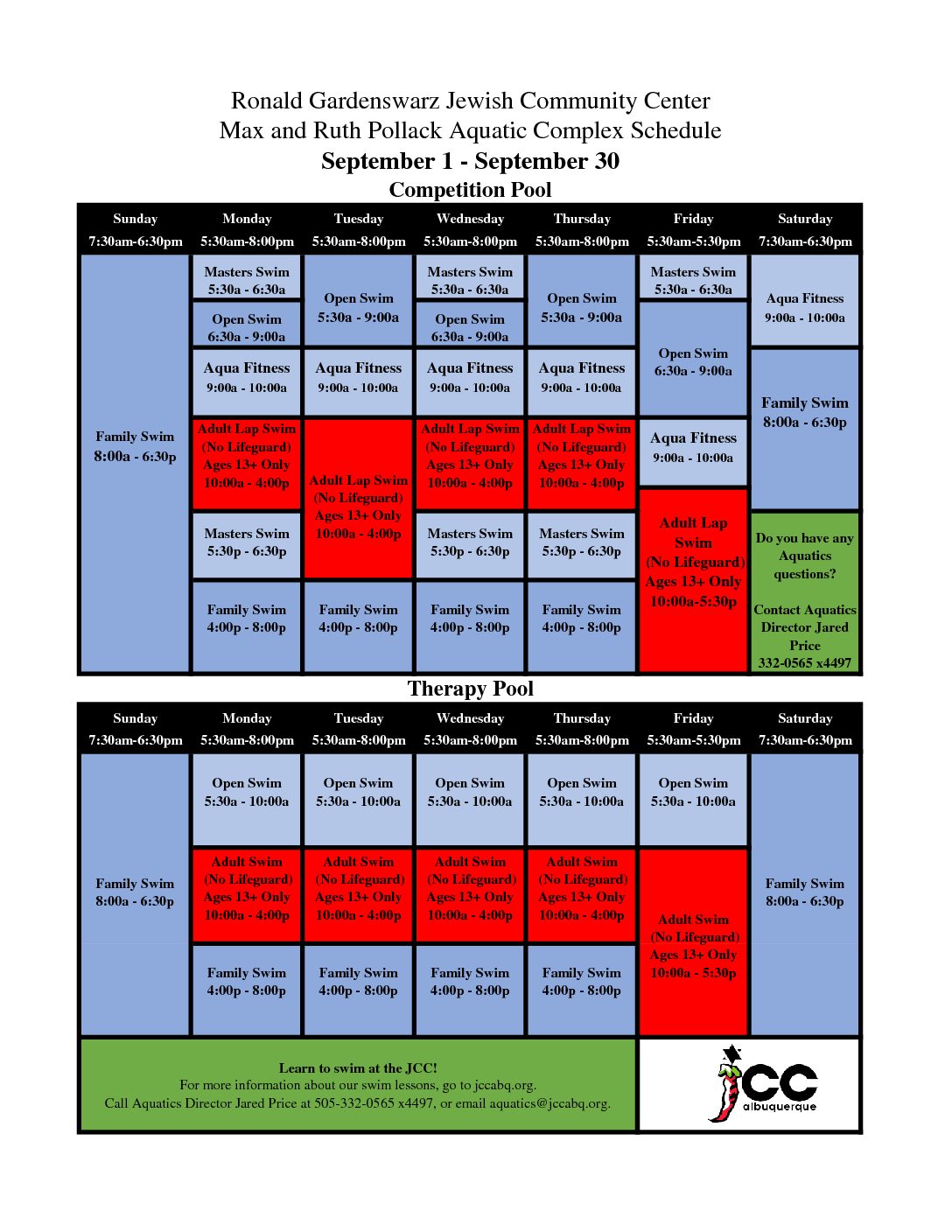 Competition Pool Opening Criteria
Under normal conditions, the JCC pool will be open YEAR ROUND when the temperature is 32° F or above. The JCC will use The Weather Channel as the "official" source for the current temperature.
To check the current temperature that will determine whether the pool is open or closed:
Visit www.weather.com
Download The Weather Channel app on your smart phone, tablet or other mobile device.
For the desired location, enter the JCC zip code: 87109.
The pool also will be closed if the following conditions exist:
Lightning
Visibility conditions obscure the pool bottom
Other inclement weather, such as hard rain or heavy snow
When in doubt whether the pool is open or closed, call the JCC front desk: 505-332-0565.